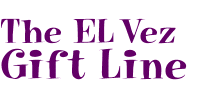 Your search for the Holy Grail continues here...!
Slightly still hard to get via our site.
We will try our best to fill your orders.
Live shows are still the best way to get
your hands on the official El Vez Merchandise.
What's new ...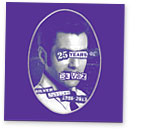 God Save The King
25 Years of El Vez
Commemorating El Vez's Silver Jubilee comes this
Munster Records import from Spain
only $15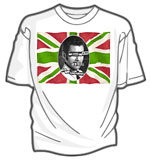 T-Shirts
God Save The King
El Vez with The Schitzophonics
(click t-shirt for image close up)
Available Sizes:
Women - M
Men - S M L
$15

not quite so new what's new stuff:
Graciasland Records' brand new release
Sno-Way José
Mex-mas classics collection
See the discography page for a complete track listing
of all your new holiday favorites
only $15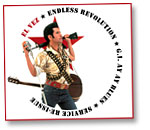 Endless Revolution
G.I. Ay Ay Blues • Service Re-Issue
re-issue plus bonus enhanced cd loaded with rarites, videos, photos, lyrics, stories .... now available at shows, selected record boutiques and right here on-line
click here for content details
The Music:
You can find all the records of El Vez listed
(with full color pictures) on the discography page.
Most CDs are $10 plus shipping and handling.
G.I. Ay, Ay Blues, Endless Revolution, Sno-Way José
and God save the King - 25 Years of El Vez
are $15 plus shipping and handling.

The other stuff:

EL VEZ 4 PREZ buttons
$2.00
Lock of Hair
Authenticated lock from the king's very own head!
Complete with deluxe ziplock bag!
$3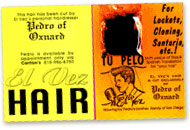 El Vez Posters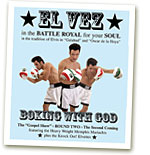 Boxing With God posters
$1.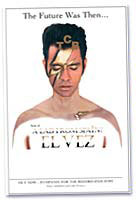 King sized "A Lad From Spain?"
CD Promo Tour posters
Only $3 ($2 each for orders of 2 or more)
Also available are El Vez Gospel posters.
$1
El Vez Portraits
Black and white 8 x 10's of El Rey for your home, office,or place of worship.
Photographs by Randall Michelson and Greg Gorman.
El Charro; The Revolutionary; profile in jumpsuit with microphone;
black background, gazing heavenward; black background, winking at you;
white background close up.
$3 each, full set of six plus surprise $15
El Vez Fabric
An actual swatch of fabric from an item of clothing worn by El Vez, backed on an info card. $3
Other items will be re-available soon,, song books, etc.
How to get this stuff ...
shipping and handling applies to all purchases,
subject to quantity and distance,
we'll tell you how much.
to order send an e-mail to:
elvezco@aol.com
we will tell you what's available etc.,
and send it off to you as soon as possible
Things you can't get anymore ...
T-shirts:
Boxing With God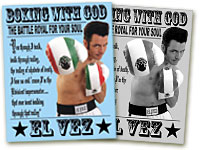 Baby-t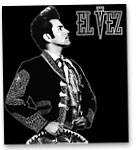 Gospel
'68 Comeback Especial
Che it Loud
Graciasland
El Vez is Alive (Sol)
"Graciasland" 8-track


El Vez Pencils


El Vez Mouse Pads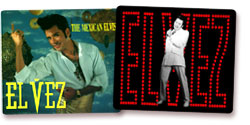 Videos: